China: Finding Solutions, April 6, 2018
"Finding Solutions" will focus on the work of individuals, companies, and NGOs to address some of China's pressing challenges. We hope you will join this important discussion on April 6.
China: Finding Solutions
April 6, 2018
USC Tutor Campus Center
Grand Ballroom
---
China, not unlike the United States, confronts enormous challenges. These include deadly environmental degradation, a rapidly aging population, unequal access to education and health care, a skills mismatch between what graduates can do and what employers seek, low social trust and community engagement, regional and intraregional inequality, and low labor and capital productivity.
Often conferences merely document such problems without exploring in concrete terms what businesses, non-profit organizations, and government agencies are doing to address them. Our China: Finding Solutions conference won't minimize the size and complexity of such problems, but it will highlight how individuals and institutions are battling them. Our panelists will include distinguished scholars, entrepreneurs, organization leaders, and officials. We invite you to be a part of the discussion.
关于会议
和美国一样,中国也面临着方方面面的严峻挑战。这些挑战包括:环境严重恶化,老龄人口急剧增长,食品和产品安全,毕业生技能与雇主要求不符,需要增加劳动力和资本的生产力,和地区间及地域内部的不平等。
以往的会议大多仅仅是记录这些问题,而并未具体探讨政府、企业和其他非盈利组织为解决这些问题所付出的努力。本次"中国问题:寻找答案"会议将直面中国问题的严重性和复杂性,并着重展现个人和组织正在如何应对这些问题。参会人员包括杰出学者,企业家,非营利组织领导人和政府官员。我们诚邀您参与讨论。
SPEAKERS
Bill Bikales is Senior Development Economist for China and Mongolia at UNDP, based in Beijing, where he works on the UN's support for both countries' efforts to achieve the Sustainable Development Goals.  His current focus in China is the new poverty challenges that China faces following four decades of rapid growth and poverty reduction.  He is a Harvard-trained  economist and China specialist, who has had long-term residences in Mongolia, China, Philippines and Ukraine, where he worked as economic and social policy advisor on behalf of a number of international development organizations.     
CHEN Poujian 陈剖建 was a pioneer in China's reform era industry. He was a part of the startup team for Ping An Insurance Group and later launched Tianan Insurance, where he served as chair and CEO for 16 years. Since then he has led China Horae Capital Management Group, which owns insurance companies as well as invests in biotech research and medical devices. Its new insurance products include rehabilitation and elder care policies. Chen earned his doctorate at Zhongnan University of Economics and Law. He has taught at schools in China and the U.S. and was an Eisenhower Fellow.
Lucy Hornby 韩碧如 is deputy bureau chief for the Financial Times in Beijing. She previously covered China for Reuters from Shanghai and Beijing, and has reported from all of China's provinces and regions (except Macau). Hornby grew up in New Jersey and graduated from Princeton University. She first moved to China in 1995, when she taught for Princeton in Asia in Wuhan, surviving the chills of the Yangtze Valley winter. She speaks Mandarin, French and Spanish.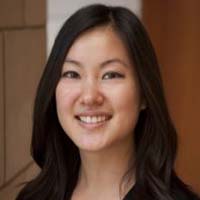 Angel Hsu teaches Environmental Studies at Yale-NUS College and at the Yale School of Forestry and Environmental Studies. She is Director of the Yale Data-driven Environmental Solutions Group and Principal Investigator of the Environmental Performance Index (EPI) – a global ranking of national environmental performance that is jointly produced with Columbia University and launched at the World Economic Forum annual meeting in Davos. Her research explores the intersection of science and policy and the use of data-driven approaches to understand environmental sustainability.
LAN Hong 蓝虹 is a leading scholar of environmental economics, teaching in Renmin University's School of Environment and Natural Resources since 2006. She has been a postdoctoral scholar at Columbia and New York University. She has consulted on a number of United Nations and World Bank initiatives and on a U.S. Environmental Protection Administration project to develop cost-benefit analysis standards for environmental regulations. Lan has published widely on environmental and property law and sustainability issues. She is a director of the Beijing Environmental Law Research Association and the China Institutional Economics Research Association. 
JIANG Kui 江逵 is deputy general manager and one of the founders of Chongqing China Railway Renzhi Senior Industry Co. 重庆中铁任之养老产业有限公司. He is also deputy director of the Aging Committee of the Chongqing Gerontology Association and is a governing member of other industry associations. He's on the expert panel of Shenzhen E-ling Senior Care Software Research Institute. Jiang has long been engaged in research on China's senior living industry. He created a new Chinese model of home-based senior care for the elderly, which is now working at the China Railway Healthy City project.

Annette Kim teaches at the USC Price School of Public Policy, where she also directs the Spatial Analysis Laboratory. The lab specializes in data visualizations to add researchers and policy makers in designing and governing more inclusive and humane cities. Kim's own research experiments with ways to recover data of overlooked peoples and phenomenon by incorporating fieldwork and humanities knowledge into spatial analysis. She's published books and articles on Vietnam, Taiwan and Eastern Europe. In recent years, Kim has carried out pioneering work on China's rental housing markets, including Beijing's large underground market.
Scott Rozelle is the Helen F. Farnsworth Senior Fellow and the co-director of the Rural Education Action Program in the Freeman Spogli Institute for International Studies at Stanford University. His research is concerned with agricultural policy, markets and equity and efficiency, and the economics of poverty and inequality, with an emphasis on rural education, health and nutrition. Rozelle received the 2008 Friendship Award in 2008, the highest award given to a non-Chinese by the Premier of the PRC.
Simon Shao is an agricultural expert. Originally from Shandong, he is now based in Los Angeles. He founded Green Pasture International, Inc. to focus on quality forage production and trans-Pacific trade. Green Pasture has two Utah farms, Escalante Ranch and Pelican Lake Farms, with over 5000 acres of irrigated land in total. In addition, the firm manages farms in Inner Mongolia. Shao is co-founder and chair of the China American Educational Foundation and a director of the All-China Federation of Returned Overseas Chinese. He is a former Governor of the Los Angeles County Natural History Museum.
Merril Silverstein is inaugural holder of the Marjorie Cantor Chair in Aging Studies at Syracuse University. Prior to his current appointment, he served as Professor of Gerontology and Sociology at the University of Southern California. Silverstein currently serves as principal investigator of the Longitudinal Study of Generations, a project that has tracked multigenerational families for more than four decades. He originated the Longitudinal Study of Older Adults in Anhui Province that for fifteen years has focused on the well-being and intergenerational exchanges of elders in rural China. 

Simba (星巴, originally Zhuo Qiang 卓强) is the first Chinese national engaged in full-time wildlife conservation in Africa. In 2011, Simba established Mara Conservation Fund, the first Chinese-initiated non-governmental organization in Kenya to protect wildlife from poaching. Simba's work, along with that of basketball star and conversation advocate Yao Ming, was featured in the 2013 film The End of the Wild. Simba subsequently joined the Masai tribe and created new model for community wildlife protection. In 2017, the History Channel produced a documentary, Lion Heart, about Simba and his life in Kenya.
XU Xin 徐昕 is green choice outreach officer at the Institute for Public and Environmental Affairs, a non-profit environmental organization established in Beijing in 2006. It promotes information disclosure and public participation as means of strengthening environmental governance mechanisms, reducing emissions, and improving environmental quality. Xu focuses on stakeholder engagement surrounding IPE's green supply chain initiative to integrate transparency and stakeholder participation into existing supply chain management systems. Xu holds a master's degree from the University of Edinburgh in International Development. She is fluent in English, Hindi and her native Mandarin.
YANG Ya established Shenzhen Lianshuo Automation Technology Co., which focuses on robotics and intelligent manufacturing, in 2011. The company merged with Handler and went public in 2015. That same year, Yang set up Lianshuo's education division that specializes in industrial robot vocational training and is now the leading company in this field. The company has strategic partnerships with most major robot manufacturers and has set up cooperative programs with vocational schools, comprehensive universities, and education research programs. In 2017, China's Ministry of Education and the Shenzhen government supported Lianshuo's new partnership with Shenzhen Polytechnic to create the Intelligent Manufacturing Dual Vocational Education Group. 
ZHOU Moming 周默鸣 is Managing Director of Global Communications at Dalian Wanda Group, based in Beijing. He had previously worked as a journalist at Bloomberg in New York and the 21st Century Business Herald in China. He graduated from UC Berkeley's Graduate School of Journalism. He will be introducing Wanda's targeted poverty alleviation program at Danzhai County 丹寨县, Guizhou, one of the most poverty-ridden provinces in China. With a total investment of $237 million, the program includes a poverty relief fund for short-term poverty alleviation, a tourism resort village for the medium term, and a vocational school for the long term.
Space is limited. Register now online or mail in your registration (please include the check, your name, email, and address) to secure your seat and to save money.
Registration (includes the admission, conference goodies, refreshments, and lunch):
General $75                                  
Students (must submit photo of student ID to uschina@usc.edu) $25
Mailing address
USC U.S.-China Institute
Attn: Finding Solutions 
3502 Watt Way, ASC G24
Los Angeles, CA 90089
The first 50 people to register will receive a USC U.S.-China Institute anniversary mug!
---
Get Involved! Sponsor the USC U.S.-China Institute's Finding Solutions conference and join an elite China-centric community. Past conferences attracted more than 200 global scholars, businesspeople, organization leaders and journalists for a day of thought-provoking discussion. We offer four levels of sponsorship including our Presenting Sponsor package with conference registration for 12, recognition in press materials and signage, exclusive sponsorship of conference streaming, and more. Our Finding Solutions theme addresses the enormous challenges China faces including environmental degradation, regional inequality, and an aging population. Help us inform public discussion. Join as a sponsor and showcase your business to an influential group at the conference and via the web.
---
Sponsors
Gold Level Sponsors
Silver Level Sponsors
Bronze Level Sponsors
Featured Articles
"Finding Solutions" will focus on the work of individuals, companies, and NGOs to address some of China's pressing challenges. We hope you will join this important discussion on April 6.
Events
Please join the U.S.-China Institute and PEN America for the West Coast launch of the PEN America report on social media in China, Forbidden Feeds. We will discuss the report and Chinese social media more generally. 
"Finding Solutions" will focus on the work of individuals, companies, and NGOs to address some of China's pressing challenges. We hope you will join this important discussion on April 6.