Author interviews with USCI
These short interviews introduce authors of new books about China and about U.S.-China relations.
These interviews are also available at the USCI YouTube channel.
Vigil: Hong Kong on the Brink by Jeffrey Wasserstrom
Jeffrey Wasserstrom draws on his many visits to Hong Kong and knowledge of the history of repression and resistance to help readers understand the deep roots and the broad significance of the events unfolding day by day in the city.
Interview published on February 6, 2020.
Out of the Gobi: My Story of China and America by Weijian Shan
Shan, a former hard laborer who is now one of Asia's best-known financiers, is thoughtful, observant, eloquent, and brutally honest, making him well-positioned to tell the story of a life that is a microcosm of modern China, and of how, improbably, that life became intertwined with America.
Out of the Gobi
draws a vivid picture of the raw human energy and the will to succeed against all odds. Exiled to the Gobi Desert at age 15 and denied schooling for 10 years, he endured untold hardships without ever giving up his dream for an education. 
Interview published on October 30, 2019
The Transpacific Experiment by Matt Sheehan
China and the state of California have built deep and interdependent socioeconomic exchanges that reverberate across the globe, and these interactions make California a microcosm of the most important international relationship of the twenty-first century. In his book, journalist Matt Sheehan chronicles the real people who are making these connections. 
Interview published on October 22, 2019.
Making China Modern by Klaus Mühlhahn
In his new book, Klaus Mühlhahn of the Free University of Berlin provides a panoramic survey of China's rise and resilience through war and rebellion, disease and famine. At this event Professor Mühlhahn will focus on the lessons from history that provide insight into China's evolving international position and how the United States and others should respond.
Interview published on October 5, 2019.
Lily Wong studies the mobility and mobilization of the sex worker figure through transpacific media networks, illuminating the intersectional politics of racial, sexual, and class structures. Transpacific Attachments examines shifting depictions of Chinese sex workers in popular media—from literature to film to new media—that have circulated within the United States, China, and Sinophone communities from the early twentieth century to the present.
Interview published on May 15, 2019.
Will China Save the Planet?  by Barbara Finamore
With the United States backing away from commitments to address climate change, will China take the lead in saving our planet from environmental catastrophe? Many signs point to yes, but it is anything but easy. The fundamental economic and political challenges that China faces in addressing its domestic environmental crisis threaten to derail its low-carbon energy transition. 
Interview published on May 14, 2019.
American Wheels: Chinese Roads by Michael Dunne
Michael Dunne's book reveals how extraordinary people, remarkable decisions and surprising breaks made triumph in China possible for General Motors. It also shows just how vulnerable that winning track record remains. Dunne gives us rare glimpses into the mindsets and behavior of this new moneyed set, the worlds newest class of wealthy consumers
Interview published on April 19, 2019.
End of an Era by Carl Minzner
Carl Minzner argues that China's reform era is ending, and outlines the potential outcomes that could result. Core factors that characterized it-political stability, ideological openness, and rapid economic growth-are unraveling and China is closing down. Uncertainty hangs in the air as a new future slouches towards Beijing to be born.
Interview published on April 2, 2019
Betraying Big Brother: The Feminist Awakening in China by Leta Hong Fincher
Journalist and scholar Leta Hong Fincher argues in Betraying Big Brother that the popular, broad-based movement poses a unique challenge to China's authoritarian regime today. Tracing the rise of a new feminist consciousness now finding expression through the #MeToo movement, and describing how the Chinese government has suppressed the history of its own feminist struggles, it is a story of how the movement against patriarchy could reconfigure China and the world.
Interview published on April 2, 2019
No Direction Home: The Life And Music Of Bob Dylan translated by TENG Jimeng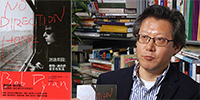 Teng Jimeng discusses his 2016 translation of the best known biography of Bob Dylan, Robert Shelton's No Direction Home: The Life and Music of Bob Dylan《迷途家园:鲍勃 迪伦的音乐与生活》and the place of Dylan and American popular music in China.  
Interview published on May 10, 2018
China's Crisis Of Success by William Overholt
William Overholt argues that as China reaches a threshold where success has eliminated the conditions that enabled miraculous growth, Xi Jinping is pursuing the riskiest political strategy of any important national leader. By applying comparisons with other emerging countries, the book reveals China's core strengths and weaknesses, in the process potentially revolutionizing much of our understanding of China.
Interview published on May 10, 2018.
A Village With My Name: A Family History of China's Opening to The World  by Scott Tong
Scott Tong's new book is a personal, journalistic discovery of China's long and interrupted economic opening. More than a faraway story from a long time ago, it addresses the divisive questions about globalization and drawbridges that many countries are debating today. It takes a look at China's links to the West, told through the lives of five people across five generations in his own family.
Interview published on May 9, 2018
From The Great Wall To Wall Street  by Wei Yen
Yen addresses the mistakes Westerners sometimes make while trying to overcome cultural barriers in doing business with Chinese. He argues that understanding traditional Chinese culture, and how it affects management behaviors and current events, can help decision makers make better decisions in business, finance and politics. He further combines culture with credit analysis to argue that it is unlikely that China will suffer a financial collapse despite a slowing economy and high debt levels. 
Interview published on November 8, 2017.
Little Soldiers: An American Boy, A Chinese School, And The Global Race To Achieve by Lenora Chu
An American journalist of Chinese descent raising a young family in Shanghai, Lenora Chu noticed how well-behaved Chinese children were compared to her boisterous toddler. What she discovered is a military-like education system driven by high-stakes testing, with teachers posting rankings in public, using bribes to reward students who comply, and shaming to isolate those who do not. The more she learns, the more she wonders: Are Chinese children—and her son—paying too high a price for their obedience and the promise of future academic prowess? Chu's eye-opening investigation challenges our assumptions and asks us to consider the true value and purpose of education.
Interview published on November 8, 2017.
The Road To Sleeping Dragon: Learning China From The Ground Up by Michael Meyer
In 1995, at the age of twenty-three, Michael Meyer joined the Peace Corps and, after rejecting offers to go to seven other countries, was sent to a tiny town in Sichuan. Thus began an impassioned immersion into Chinese life. With humor and insight, Meyer puts readers in his novice shoes, winding across the length and breadth of his adopted country. In the last book of his China trilogy, Meyer tells a story both deeply personal and universal, as he gains greater – if never complete – assurance, capturing what it feels like to learn a language, culture and history from the ground up. 
Interview published on November 8, 2017.
Paper Tigers, Hidden Dragons: Firms and the Political Economy of China's Technological Development by Douglas Fuller
Rather than a choice between state capitalism and building domestic market institutions, China has fostered state capitalism even while tolerating the importing of foreign market institutions. While the book's findings suggest that China's state and domestic market institutions are ineffective, the hybrids promise an alternative way to avoid the middle-income trap. By documenting how variation in China's institutional terrain impacts technological development, the book also provides much needed nuance to widespread yet mutually irreconcilable claims that China is either an emerging innovation power or a technological backwater.
Interview published on October 24, 2017.
The Red Guard Generation And Political Activism In China by Guobin Wang
Raised to be "flowers of the nation," the first generation born after the founding of the People's Republic of China was united in its political outlook and at first embraced the Cultural Revolution of 1966, but then split into warring factions. Investigating the causes of this fracture, Guobin Yang argues that Chinese youth engaged in an imaginary revolution from 1966 to 1968, enacting a political mythology that encouraged violence as a way to prove one's revolutionary credentials. This same competitive dynamic would later turn the Red Guard against the communist government.
Interview published on October 23, 2017
From the Chinese Exclusion Act of 1882 to the Immigration Act of 1924 to Japanese American internment during World War II, the United States has a long history of anti-Asian policies. But Lon Kurashige demonstrates that despite widespread racism, Asian exclusion was not the product of an ongoing national consensus; it was a subject of fierce debate. This book complicates the exclusion story by examining the organized and well-funded opposition to discrimination that involved some of the most powerful public figures in American politics, business, religion, and academia. 
Interview published on October 9, 2017
From the clipper ships that ventured to Canton hauling cargos of American ginseng to swap Chinese tea, to the US warships facing off against China's growing navy in the South China Sea, from the Yankee missionaries who brought Christianity and education to China, to the Chinese who built the American West, the United States and China have always been dramatically intertwined. While we tend to think of America's ties with China as starting in 1972 with the visit of President Richard Nixon to China, the patterns—rapturous enchantment followed by angry disillusionment—were set in motion hundreds of years earlier. Drawing on personal letters, diaries, memoirs, government documents, and contemporary news reports, John Pomfret reconstructs the surprising, tragic, and marvelous ways Americans and Chinese have engaged with one another through the centuries. 
Interview published on September 29, 2017
Hollywood Made in China by Aynne Kokas 
China's entry into the World Trade Organization in 2001 ignited a race to capture new global media audiences. Hollywood moguls began courting Chinese investors to create entertainment on an international scale—from behemoth theme parks to blockbuster films. Hollywood Made in China examines these new collaborations, where the distinctions between Hollywood's "dream factory" and the PRC's "Chinese dream" of global influence become increasingly blurred. With insightful policy analysis, ethnographic research, and interviews with CEOs, directors, and film workers in Beijing, Shanghai, and Los Angeles, Aynne Kokas offers an unflinching look at China's new role in the global media industries. 
Interview published on August 21, 2017
The Perfect Dictatorship: China In The 21st Century by Stein Ringen
Stein Ringen's new book examines how China's distinctive governmental system works and where it may be moving. Ringen argues that Xi Jinping's party-state is much more demanding than Deng Xiaoping's and that China's economy is more fragile and its political system more dictatorial than most in the outside world believe. Ringen will discuss the intentions and priorities of party-state leaders, Xi Jinping's methods and aims, and how the economy works and its prospects. How pragmatic and how ideological are China's leaders? How is control exerted?
Interview published on July 31, 2017.
John Birch: A Life by Terry Lautz
For millions of Americans, the name of John Birch is synonymous with extreme right-wing politics. The real John Birch, as Terry Lautz explains in his recent book, had nothing to do with the infamous John Birch Society—which was especially active in Southern California. Birch was a missionary and intelligence officer in China during World War II who was killed in a dispute with Chinese Communist soldiers soon after Japan's surrender and long before the JBS was founded. Lautz argues that the perceived martyrdom of John Birch is a misguided view, appropriated for Cold War political purposes. His life and death offer a cautionary tale on America's relations with China as well as insights on contemporary U.S. politics. 
Interview published on July 27, 2017. 
USC Professor Emerita Charlotte Furth, an American historian of China, travelled to Beijing in 1981 to teach young Chinese scholars about America. This memoir captures her year-long adventures of classroom encounters, bureaucratic entanglements, expat frustrations, unlikely friendships, and misunderstandings both comic and grave. Her sponsor, the  Fulbright program of academic exchange,  had just revived after thirty years of the Cold War, and carried with it American hopes for a new era of cooperation  between China and the United States.
Interview published on June 6, 2017. 
Alibaba: The House that Jack Ma Built by Duncan Clark
Duncan Clark first met Jack Ma in 1999 in the small apartment where Jack founded Alibaba. In just a decade and half Jack Ma, a man from modest beginnings who started out as an English teacher, founded and built Alibaba into one of the world's largest companies, an e-commerce empire on which hundreds of millions of Chinese consumers depend. Granted unprecedented access to a wealth of new material including exclusive interviews, Clark draws on his own experience as an early advisor to Alibaba and two decades in China chronicling the Internet's impact on the country to create an authoritative, compelling narrative account of Alibaba's rise. 
Interview published on December 21, 2016. 
Taiwan's China Dilemma: Contested Identities and Multiple Interests in Taiwan's Cross-Strait Economic Policy by Syaru Shirley Lin 
Author Syaru Shirley Lin explains the divergence between the development of economic and political relations across the Taiwan Strait and the oscillation of Taiwan's cross-Strait economic policy through the interplay of national identity and economic interests. Using primary sources, opinion surveys, and interviews with Taiwanese opinion leaders, she paints a vivid picture of one of the most unsettled and dangerous relationships in the contemporary world.
Interview published on December 7, 2016.
Blue Skies over Beijing: Economic Growth and the Environment in China by Matthew Kahn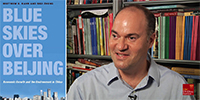 The book investigates the ways that China's urban development impacts local and global environmental challenges. Focusing on day-to-day choices made by the nation's citizens, families, and government, Matthew Kahn examines how Chinese urbanites are increasingly demanding cleaner living conditions and consider where China might be headed in terms of sustainable urban growth.
Interview published on October 20, 2016.
Street of Eternal Happiness by Rob Schmitz
The book profiles China's distinct generations through multifaceted characters who illuminate an enlightening, humorous, and at times heartrending journey along the winding road to the Chinese Dream. Each story adds another layer of humanity and texture to modern China, a tapestry also woven with Schmitz's insight as a foreign correspondent. The result is an intimate and surprising portrait that dispenses with the tired stereotypes of a country we think we know, immersing us instead in the vivid stories of the people who make up one of the world's most captivating cities.
Interview published on June 22, 2016.
The Gender of Memory: Rural Women and China's Collective Past  by Gail Hershatter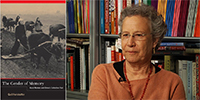 This book explores changes in the lives of seventy-two elderly women in rural Shaanxi province during the revolutionary decades of the 1950s and 1960s. Interweaving these women's life histories with insightful analysis, Hershatter shows how Party-state policy became local and personal, and how it affected women's agricultural work, domestic routines, activism, marriage, childbirth, and parenting—even their notions of virtue and respectability. 
Interview published on June 9, 2016
Confucius: And the World He Created by Michael Schuman
Throughout East Asia, Confucius's influence can be seen in everything from business practices and family relationships to educational standards and government policies. Even as western ideas from Christianity to Communism have bombarded the region, Confucius's doctrine has endured as the foundation of East Asian culture. It is impossible to understand East Asia without first engaging with Confucius and his vast legacy.
Interview published on June 9, 2016
Will Africa Feed China?  by Deborah Brautigam 
Is China building a new empire in rural Africa? Few development topics are as controversial and emotionally charged as the belief that the Chinese government is aggressively buying up huge tracts of prime African land to grow food to ship back to China. In Will Africa Feed China?  Deborah Bräutigam, one of the world's leading experts on China and Africa, probes the myths and realities behind the media headlines.
Interview published on March 23, 2016.
One Child: The Story Of China's Most Radical Experiment, by Mei Fong 
China's over three decades-long population planning policy, known popularly as the 'one child policy,' took a major shift when Beijing announced late last year a shift to a nationwide two-child policy. In One Child, Mei Fong writes about the origins of the policy and some of its unintended consequences through a narrative-rich story that is "evocatively rendered and peppered with quirky characters.
Interview published on March 23, 2016.
PLA Influence on China's National Security Policymaking, by Andrew Scobell 
Scobell seeks to assess the "real" relationship between the PLA and its civilian masters by moving beyond media and pundit speculation to mount an in-depth examination and explanation of the PLA's role in national security policy-making. 
Interview published on March 23, 2016.
The People's Republic of Amnesia: Tiananmen Revisited, by Louisa Lim 
On June 4, 1989, People's Liberation Army soldiers opened fire on unarmed civilians in Beijing, killing untold hundreds of people. A quarter-century later, this defining event remains buried in Chinas modern history, successfully expunged from collective memory. In The People's Republic of Amnesia, Louisa Lim charts how the events of June 4th changed China, and how China changed the events of June 4th by rewriting its own history. 
Interview published on January 29, 2016.
China's New Governing Party Paradigm, by Timothy Heath 
Few studies are available on the Chinese Communist Party's (CCP) adoption of their new identity as a 'governing party' rather than its former identity as a 'revolutaionary party', and of the political implications of this change. This book remedies that oversight by explaining the historic context, drivers, and meaning of the governing party paradigm. It explains how adoption of this paradigm is transforming the processes through which the CCP develops strategy and policy.
Interview published on November 11, 2015.
Industrial Eden: A Chinese Capitalist Vision, by Brett Sheehan 
Industrial Eden: A Chinese Capitalist Vision is an illuminating study of the evolution of Chinese capitalism chronicles the fortunes of the Song family of North China under five successive authoritarian governments. Headed initially by Song Chuandian, who became rich by exporting hairnets to Europe and America in the early twentieth century, the family built a thriving business against long odds of rural poverty and political chaos.
Interview published on October 6, 2015.
Leftover Women, by Leta Hong Fincher 
Leftover Women debunks the popular myth that women have fared well as a result of post-socialist China's economic reforms and breakneck growth. Laying out the structural discrimination against women in China will speak to broader problems with China's economy, politics, and development.
Interview published on June 19, 2015.
Voices from the Bottom of the South China Sea, by Robert Wells 
Voices from the Bottom of the South China Sea is the remarkable, untold illustration of the bonds between Americans and Chinese, brought to life in the true story of a deadly 1874 shipwreck off Southern China that killed hundreds and scattered treasure in the South China Sea.
Interview published on June 16, 2015.
In Manchuria: A Village Called Wasteland and the Transformation of Rural China, by Michael Meyer 
In Manchuria is a scintillating presents a unique profile of China's legendary northeast territory. For three years, Meyer rented a home in the rice-farming community of Wasteland, hometown to his wife's family, and their personal saga mirrors the tremendous change most of rural China is undergoing, in the form of a privately held rice company that has built new roads, introduced organic farming, and constructed high-rise apartments into which farmers can move in exchange for their land rights. Once a commune, Wasteland is now a company town, a phenomenon happening across China that Meyer documents for the first time.
Interview published on May 7, 2015. 
The Last Days of Old Beijing: Life in the Vanishing Backstreets of a City Transformed, by Michael Meyer 
Weaving historical vignettes of Beijing and China over a thousand years through his narrative, Meyer captures the city's deep past as he illuminates its present. With the kind of insight only someone on the inside can provide, The Last Days of Old Beijing brings this moment and the ebb and flow of daily lives on the other side of the planet into shining focus.
Interview published on May 7, 2015.
China's Futures, by Daniel Lynch
China's Futures cuts through the sometimes confounding and unfounded speculation of international pundits and commentators to provide readers with an important yet overlooked set of complex views concerning China's future: views originating within China itself. Daniel Lynch seeks to answer the simple but rarely asked question: how do China's own leaders and other elite figures assess their country's future?
Interview published on April 8, 2015.
Life, Liberty, and the Pursuit of Dao: Ancient Chinese Thought in Modern American Life, by Sam Crane
Life, Liberty, and the Pursuit of Dao: Ancient Chinese Thought in Modern American Life introduces the ideas and arguments of the ancient Chinese philosophies of Confucianism and Daoism to some of the most intractable social issues of modern American life, including abortion, gay marriage, and assisted suicide.
Interview published on October 31, 2014.
The Contest of the Century, by Geoff Dyer
From the former Financial Times Beijing bureau chief, a balanced and far-seeing analysis of the emerging competition between China and the United States that will dominate twenty-first-century world affairs—an inside account of Beijing's quest for influence and an explanation of how America can come out on top.
Interview published on February 18, 2014. 
10 Principles for a Rule-Ordered Society: Enhancing China's Governing Capacity, by Shui-Yan Tang
Focusing on the public administration and under the serious theme of China becomes into the rule-dominant society, this book puts up with ten principles with regard to the starting point of Chinas social development strategy and some feasible steps concerning gradually improving the social governance.
Interview published on June 19, 2013.
Technomobility in China: Young Migrant Woman and Mobile Phones, by Cara Wallis 
While simultaneously situating her work within the fields of feminist studies, technology studies, and communication theory, Wallis explores the way in which the cell phone has been integrated into the transforming social structures and practices of contemporary China, and the ways in which mobile technology enables rural young women to participate in and create culture, allowing them to perform a modern, rural-urban identity.
Interview published on March 6, 2013.
The Market and Temple Fairs of Rural China: Red Fire, by Eugene Cooper
This book reveals how once secular "temple-less temple fairs" were in place during the 1950s in China, they came to serve not only as venues for the proliferation of a great variety of popular cultural performance genres, but also as sites where a revival or recycling of popular religious symbols, already underway in many parts of China, found familiar and fertile ground in which to spread.
Interview published on October 22, 2012.
Featured Articles
A number of states have enacted laws prohibiting Chinese and others from "countries of concern" from purchasing homes or land.
Genshin Impact: Charting a Global Gaming Phenomenon and Chinese Dominance
Events
Tuesday, October 3, 2023 - 4:00pm
PT
Chinese companies are among the world's largest video game firms. They are on the move in some of the fastest growing markets.
Wednesday, October 18, 2023 - 4:00pm
PT
Throughout its history, the Chinese Communist Party has sought to dictate what is written and taught about its past. And some have always found ways to offer a fuller picture of what they and others have experienced.