Watch presentations from "China: Finding Solutions," A USCI Conference
Our "Finding Solutions" conference focused on the work of individuals, companies, and NGOs addressing some of China's most pressing challenges. We had a large and diverse audience participate. Videos coming soon!
China: Finding Solutions
April 6, 2018
USC Tutor Campus Center
Grand Ballroom
8 am - 5:15 pm
China, not unlike the United States, confronts enormous challenges. These include deadly environmental degradation, a rapidly aging population, unequal access to education and health care, a skills mismatch between what graduates can do and what employers seek, low social trust and community engagement, regional and intraregional inequality, and low labor and capital productivity.
Often conferences merely document such problems without exploring in concrete terms what businesses, non-profit organizations, and government agencies are doing to address them. Our China: Finding Solutions conference won't minimize the size and complexity of such problems, but it will highlight how individuals and institutions are battling them. Our panelists will include distinguished scholars, entrepreneurs, organization leaders, and officials. We invite you to be a part of the discussion.
关于会议
和美国一样,中国也面临着方方面面的严峻挑战。这些挑战包括:环境严重恶化,老龄人口急剧增长,食品和产品安全,毕业生技能与雇主要求不符,需要增加劳动力和资本的生产力,和地区间及地域内部的不平等。
以往的会议大多仅仅是记录这些问题,而并未具体探讨政府、企业和其他非盈利组织为解决这些问题所付出的努力。本次"中国问题:寻找答案"会议将直面中国问题的严重性和复杂性,并着重展现个人和组织正在如何应对这些问题。参会人员包括杰出学者,企业家,非营利组织领导人和政府官员。我们诚邀您参与讨论。
This video is also available on the USCI YouTube Channel.
Bill Bikales is Senior Development Economist for China and Mongolia at UNDP, based in Beijing, where he works on the UN's support for both countries' efforts to achieve the Sustainable Development Goals.  His current focus in China is the new poverty challenges that China faces following four decades of rapid growth and poverty reduction.  He is a Harvard-trained  economist and China specialist, who has had long-term residences in Mongolia, China, Philippines and Ukraine, where he worked as economic and social policy advisor on behalf of a number of international development organizations.
CHEN Poujian 陈剖建 was a pioneer in China's reform era industry. He was a part of the startup team for Ping An Insurance Group and later launched Tianan Insurance, where he served as chair and CEO for 16 years. Since then he has led China Horae Capital Management Group, which owns insurance companies as well as invests in biotech research and medical devices. Its new insurance products include rehabilitation and elder care policies. Chen earned his doctorate at Zhongnan University of Economics and Law. He has taught at schools in China and the U.S. and was an Eisenhower Fellow.
Lucy Hornby 韩碧如 is deputy bureau chief for the Financial Times in Beijing. She previously covered China for Reuters from Shanghai and Beijing, and has reported from all of China's provinces and regions (except Macau). Hornby grew up in New Jersey and graduated from Princeton University. She first moved to China in 1995, when she taught for Princeton in Asia in Wuhan, surviving the chills of the Yangtze Valley winter. She speaks Mandarin, French and Spanish.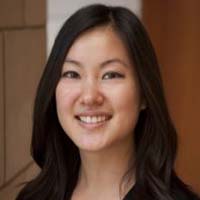 Angel Hsu is an Assistant Professor of Environmental Studies at Yale-NUS College in Singapore with a joint appointment at the Yale School of Forestry and Environmental Studies. She is Founder and Director of Data-Driven Yale, an interdisciplinary research group that uses innovative data analytics to distill signals from large-scale and unconventional datasets to develop policy solutions to contemporary environmental problems. From 2010-11 she was a Fulbright Scholar based at Tsinghua's School of the Environment. She has provided expert testimony to the US-China Economic Security and Review Commission. She holds a PhD in Environmental Policy from the Yale University. 
JIANG Kui 江逵 is deputy general manager and one of the founders of Chongqing China Railway Renzhi Senior Industry Co. 重庆中铁任之养老产业有限公司. He is also deputy director of the Aging Committee of the Chongqing Gerontology Association and is a governing member of other industry associations. He's on the expert panel of Shenzhen E-ling Senior Care Software Research Institute. Jiang has long been engaged in research on China's senior living industry. He created a new Chinese model of home-based senior care for the elderly, which is now working at the China Railway Healthy City project.

Annette Kim teaches at the USC Price School of Public Policy, where she also directs the Spatial Analysis Laboratory. The lab specializes in data visualizations to add researchers and policy makers in designing and governing more inclusive and humane cities. Kim's own research experiments with ways to recover data of overlooked peoples and phenomenon by incorporating fieldwork and humanities knowledge into spatial analysis. She's published books and articles on Vietnam, Taiwan and Eastern Europe. In recent years, Kim has carried out pioneering work on China's rental housing markets, including Beijing's large underground market.
Scott Rozelle is the Helen F. Farnsworth Senior Fellow and the co-director of the Rural Education Action Program in the Freeman Spogli Institute for International Studies at Stanford University. His research on agricultural policy as well as the economics of poverty and inequality focuses on rural education, health, and nutrition. Rozelle received the 2008 Friendship Award in 2008, the highest award given to a non-Chinese by the Premier of the PRC.
Simon Shao is an agricultural expert. Originally from Shandong, he is now based in Los Angeles. He founded Green Pasture International, Inc. to focus on quality forage production and trans-Pacific trade. Green Pasture has two Utah farms, Escalante Ranch and Pelican Lake Farms, with over 5000 acres of irrigated land in total. In addition, the firm manages farms in Inner Mongolia. Shao is co-founder and chair of the China American Educational Foundation and a director of the All-China Federation of Returned Overseas Chinese. He is a former Governor of the Los Angeles County Natural History Museum.
Merril Silverstein is inaugural holder of the Marjorie Cantor Chair in Aging Studies at Syracuse University. Prior to his current appointment, he served as Professor of Gerontology and Sociology at the University of Southern California. Silverstein currently serves as principal investigator of the Longitudinal Study of Generations, a project that has tracked multigenerational families for more than four decades. He originated the Longitudinal Study of Older Adults in Anhui Province that for fifteen years has focused on the well-being and intergenerational exchanges of elders in rural China. 

Simba (星巴, originally Zhuo Qiang 卓强) is the first Chinese national engaged in full-time wildlife conservation in Africa. He is the founder of Mara Wildlife Conservative Fund and Chief Scientist in Nature Guardian Wildlife Conservation Center. He lives in Africa with lions, protecting the wildlife habitats for years. He is an expert for Global Protected Area Friendly System. In 2017, the History Channel produced a documentary, Lion Heart, about Simba and his life in Kenya.
XU Xin 徐昕 is green choice outreach officer at the Institute for Public and Environmental Affairs, a non-profit environmental organization established in Beijing in 2006. It promotes information disclosure and public participation as means of strengthening environmental governance mechanisms, reducing emissions, and improving environmental quality. Xu focuses on stakeholder engagement surrounding IPE's green supply chain initiative to integrate transparency and stakeholder participation into existing supply chain management systems. Xu holds a master's degree from the University of Edinburgh in International Development. She is fluent in English, Hindi and her native Mandarin.
YANG Ya 杨娅 established Shenzhen Lianshuo Automation Technology Co., which focuses on robotics and intelligent manufacturing, in 2011. The company merged with Handler and went public in 2015 and Yang set up Lianshuo's education division that specializes in industrial robot vocational training—the leading company in this field. It has strategic partnerships with most major robot manufacturers and has set up cooperative programs with vocational schools, comprehensive universities, and education research programs. In 2017, China's Ministry of Education and the Shenzhen government supported Lianshuo's new partnership with Shenzhen Polytechnic to create the Intelligent Manufacturing Dual Vocational Education Group. 
Pat Kwei-ping Yang 样贵平 co-founded the Zigen Fund 滋根基金会 for Grassroots and its China-registered counterpart in 1988 and continues to lead the organization. Zigen has carried out education and poverty alleviation work in twenty remote countries across nine provinces. Its work has included funding education for girls, improving school facilities, training teachers, strengthening libraries and work on environmental sustainability. Yang's advocacy encouraged the Ministry of Education to end the indiscriminate consolidation of rural schools. Her dedication and leadership has brought her numerous awards, including Public Welfare Figure of 2017.
ZHOU Moming 周默鸣 is Managing Director of Global Communications at Dalian Wanda Group, based in Beijing. He had previously worked as a journalist at Bloomberg in New York and the 21st Century Business Herald in China. He graduated from UC Berkeley's Graduate School of Journalism. He will be introducing Wanda's targeted poverty alleviation program at Danzhai County 丹寨县, Guizhou, one of the most poverty-ridden provinces in China. With a total investment of $237 million, the program includes a poverty relief fund for short-term poverty alleviation, a tourism resort village for the medium term, and a vocational school for the long term.
Alan Arkatov holds the Katzman/Ernst Chair in Educational Entrepreneurship, Technology and Innovation at the USC Rossier School of Education. He is known for creating effective ads for successful national, state and local campaigns and as an education entrepreneur.  He was previously President of Changing.edu, CEO of the Teaching Channel, a creator and an EVP for 2U, President of eEducation Group, and the founder/chairman of OnlineLearning.net. Arkatov served on the California State Board of Education, chaired California's Post-Secondary Education Commission and has headed or served as a director of numerous non-profit organizations.
Ed Avol is Professor of Clinical Preventive Medicine, with expertise in exposure assessment and acute/chronic respiratory and cardiovascular effects of airborne pollutants. He helped design, organize, and perform the Children's Health Study and is a key investigator in assorted current research of environmental exposures on children's health. He directs the Spatial Exposure and Analytics Core (SEAC) in the Southern California Environmental Health Sciences Center and leads the undergraduate Environmental Health teaching program in Health Promotion at USC. Avol is also active in community outreach, particularly with regard to issues associated with seaport operations.

Antonio Bento teaches public policy and economics at USC, where he also heads the Price School of Public Policy's masters' degree program and its environmental initiative. Bento's research focuses on environmental, energy, and urban economics. He has written on climate change mitigation efforts as well as tax policies and regulations that promote environmental protection, including the expansion of biofuels and cleaner technologies. He has contributed to United Nation's reports on climate change and is a lead author for the International Panel on Social Progress's 2018 report. Bento previously taught at UC Santa Barbara, the University of Maryland and Cornell University.     
Clayton Dube 杜克雷 has headed the USC U.S.-China Institute since it was established by USC President C.L. Nikias in 2006 to focus on the multidimensional U.S.-China relationship. USCI enhances understanding of complex and evolving U.S.-China ties through cutting-edge social science research, innovative graduate and undergraduate training, extensive and influential public events, and professional development efforts. Dube teaches Chinese history and studies the role of the media in U.S.-China relations. 
Jill Kickul teaches entrepreneurship and is the research director of the USC Brittingham Social Enterprise Lab. She previously chaired the NYU Stern School of Business 30-course MBA specialization in social Innovation and Impact. She created the Annual Conference on Social Entrepreneurship, the largest academic conference in the field. Kickul has published more than 100 articles in leading entrepreneurship and management journals and her bestselling book, Understanding Social Entrepreneurship, has been adopted in over 100 universities. She is the Editor of the Social Entrepreneurship Journal. Kickul's work on entrepreneurship education was recognized by Fortune as a Top 10 Innovative Program.
An-Min Wu has taught at the USC Spatial Sciences Institute since 2014. Her research integrates environmental sciences and geographic information science. She's worked on she works closely on the issues of soil erosion, carbon storage and processes on agricultural landscapes, forests and wetlands. She is currently investigating spatial distributions of soil lead from residential households and is looking into the link between soil lead and children's blood lead level. In addition to her teaching and research, Wu has been a GIS analyst, mapping engineer, and mapping project manager. 
---
Get Involved! Sponsor the USC U.S.-China Institute's Finding Solutions conference and join an elite China-centric community. Past conferences attracted more than 200 global scholars, businesspeople, organization leaders and journalists for a day of thought-provoking discussion. We offer four levels of sponsorship including our Presenting Sponsor package with conference registration for 12, recognition in press materials and signage, exclusive sponsorship of conference streaming, and more. Our Finding Solutions theme addresses the enormous challenges China faces including environmental degradation, regional inequality, and an aging population. Help us inform public discussion. Join as a sponsor and showcase your business to an influential group at the conference and via the web.
---
Sponsors
Gold Level Sponsors
Silver Level Sponsors
Bronze Level Sponsors
View the China: Finding Solutions press release
here
.
Featured Articles
A number of states have enacted laws prohibiting Chinese and others from "countries of concern" from purchasing homes or land.
Genshin Impact: Charting a Global Gaming Phenomenon and Chinese Dominance
Events
Tuesday, October 3, 2023 - 4:00pm
PT
Chinese companies are among the world's largest video game firms. They are on the move in some of the fastest growing markets.
Wednesday, October 18, 2023 - 4:00pm
PT
Throughout its history, the Chinese Communist Party has sought to dictate what is written and taught about its past. And some have always found ways to offer a fuller picture of what they and others have experienced.