Talking Points: March 8-21, 2018
We mark international women's day and look at who is better represented, women or the wealthy. Also - our North America calendar of China-focused events and exhibitions.
Happy International Women's Day! 祝您妇女节快乐!
With China's parliament in session, it may be useful to note that
742 of the 2,980 National People's Congress delegates are female, a record 25% of the total
. More than 70% of NPC delegates are Communist Party
Sun Chunlan, head of the CCP United Front Deparment
Kirstjen Nielsen, Secretary of Homeland Security
 members. Since they follow Party directives, the NPC is often described as a rubber stamp entity. Still, women make up a larger share of China's NPC than they do of the U.S. Congress, where there are 109 women, or about 20% of the total. In China though, real power  is concentrated in the Communist Party, where only 8% of Central Committee members (full and alternate members) are female. There is only one woman, Sun Chunlan 孙春兰, on China's 25-member Politburo. Women remain underrepresented as leaders of the two countries' governments.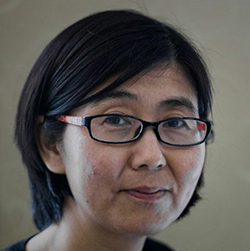 Wang Yu, 2014
2017 women's march in Washington, D.C.
Activists calling for greater attention to the rights of women in China have come under the same pressures and restrictions as others. In 2015, the Chinese authorities arrested five women who simply called for action to combat sexual harassment on mass transit. Wang Yu 王宇, a prominent human rights lawyer, was among them. She was later among the three hundred lawyers arrested in a sweep on July 9, 2015. She was held and mistreated for over a year and remains under tight surveillance. The American Bar Association awarded her its inaugural International Human Rights Award. In the U.S., the 2016 election of Donald Trump resulted in the mobilization of millions of women who have joined demonstrations across the country. Some have been moved to run for office themselves. 
Both governments have plenty of wealthy people making decisions. Billionaire Donald Trump is president of the U.S., served by billionaire secretaries of commerce and education. In mid-2017, Forbes estimated Trump's cabinet to be worth $4.3 billion. We don't have current figures for the U.S. Congress, but in 2015, it was estimated that the median net worth of a senator was $3.2 million and for a representative was $900,000. Of course, some are much wealthier, the richest being Darrell Issa, a California representative estimated to be worth over $323 million. 
For members of the U.S. Congress, governing is generally their full time occupation. Not so for some members of China's NPC. Ma Huateng devotes most of his energies to running Tencent, which at the end of 2017 was Asia's the most valuable company. The Hurun Report puts his fortune at $46 billion. The richest female delegate is Zhou Qunfei 周群飞, once a migrant worker, but now known as the founder of Lens Technology, supplier of smartphone and tablet screens. She's estimated to be worth $10 billion. Hurun says that 153 NPC delegates are worth at least $317 million each and, altogether, China's NPC is worth a staggering $650 billion. Both governments argue that job creation, poverty alleviation, and reducing income inequality are priorities. 
Over the years, USCI has featured a number of talks addressing gender issues.
For women's day, we offer you four short book interviews focusing on women in contemporary China and in recent Chinese history.
Historian Gail Hershatter interviewed 72 rural elderly women for
The Gender of Memory
. Charlotte Furth touched on gender in her memoir
Opening to China
, about teaching Chinese about the U.S. Cara Wallis wrote in
Technomobility in China
of how women migrants used newly acquired cell phones. And Leta Hong Fincher looked at how women have fared in reform-era China, arguing in
Leftover Women
that structural discrimination remains and that the state was even involved in creating the term
shengnü
(leftover women). These videos and many more are also available at our
YouTube channel
and
Facebook
page. 
*****
At the White House today, President Trump hosted a meeting of video game makers and some of their most vocal critics. He's previously said, "I'm hearing more and more people say the level of violenceon video games is really shaping young people's thoughts." In China, many are also worried about how drawn many young people are to video games. The country was the first to formally label internet addiction a mental disorder and China's become known for its internet boot camps. Video games, however, remain immensely popular. China's $28 billion market is the world's largest. One sign of that enormous popularity is that at its peak, the Chinese audience for the 2017 League of Legends championship was nearly 100 million. That's about five times as many people who watched the 2017 NBA finals on television.
Today, the USC U.S.-China Institute marked women's day with a presentation by Lisa Hanson, one of the foremost analysts of China's internet market. 
Hanson noted that about half of Chinese video gamers are women. You'll be able to watch her presentation at our website next week. 
The next issue of Talking Points will examine the removal of term limits for China's president and the latest U.S.-China trade tensions. Thank you for reading. We'd love to hear from you via
email
,
Twitter
or
Facebook
. 
---
Events
USC | California | North America |  Exhibitions | Submit Event
Mar. 8 - The Biggest Market by Far: Video Gaming in China
China accounts for over a quarter of the global video game/esports market. Lisa Hanson, who has studied the Chinese market since 2002, will highlight key trends in that market.
USCI's one-day conference will focus on the work of individuals, companies, and NGOs to address some of China's pressing challenges. (Early bird registration available until March 15)
The USC US-China Institute presents a talk by William Overholt on his new book, China's Crisis of Success.
Bill Mak discusses how Buddhist influences in China have shaped visual expression of time and space.
Stanford, California
The UC Berkeley center for Chinese Studies is hosting a talk by John Fitzgerald on the Chinese strategy in Australia.
Berkeley, California
The UCLA Center for Chinese Studies presents a conversation on China's return to religion.
Los Angeles, California
The China Institute explores how China's recent activity in Africa will affect African development long-term.
New York, New York
University of Michigan's Center for Chinese Studies presents a talk on the nuances, current and historical, that surround gun ownership in China.
Ann Arbor, Michigan
The Kissinger Institute on China and the United States presents a talk by Dinny McMahon on his new book surrounding China's possible debt crisis.
Washington, District of Columbia
Daniel Russel joined the Asia Society Policy Institute as Diplomat in Residence and Senior Fellow in April 2017. A career member of the Senior Foreign Service at the U.S.
Ann Arbor, Michigan
Bin Xu explores the dynamics behind the public response to the 2008 Sichuan Earthquake.
New York, New York
The George Washington University Sigur Center hosts a talk by co-authors of the book, China in the 21st Century: What Everyone Needs to Know.
Washington, District of Columbia
Bowers Museum presents an exhibition about Empress Dowager Cixi (1835-1908), the first of its kind in the United States to explore the empress dowager's roles beyond politics. (Exhibition dates: November 12, 2017- March 11, 2018)
Santa Ana, California
Exhibit exploring the fascinating culture of the Terracotta soilders. (November 18, 2017 – March 11, 2018)
Richmond, Virginia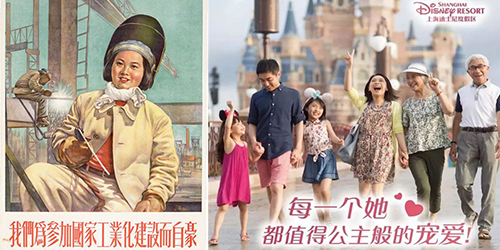 Featured Articles
A number of states have enacted laws prohibiting Chinese and others from "countries of concern" from purchasing homes or land.
Genshin Impact: Charting a Global Gaming Phenomenon and Chinese Dominance
Events
Tuesday, October 3, 2023 - 4:00pm
PT
Chinese companies are among the world's largest video game firms. They are on the move in some of the fastest growing markets.
Wednesday, October 18, 2023 - 4:00pm
PT
Throughout its history, the Chinese Communist Party has sought to dictate what is written and taught about its past. And some have always found ways to offer a fuller picture of what they and others have experienced.