Talking Points, Good Bye 2016!
This issue of Talking Points wishes you a Happy New Year and takes note of some of the noted Chinese who passed away this year and some talented Americans who contributed to greater understanding of China. And we note the passing of George Michael, the British musician who helped expand China's cultural universe in the 1980s.
skip to capsule obituaries | skip to the calendar
Thanks to all who have read our messages, visited our website, watched our documentaries, read our student-driven magazine, or participated in our events. It's been a very good and a very busy year for us. We wish each of you good fortune in the year to come.
We also ask that you consider supporting the institute with a donation. Every gift helps us in our effort to strengthen understanding of the evolving and crucial U.S.-China relationship. It's our aim to inform public discussion of the nature and importance of the relationship through research, teaching, and public programming. Click here to donate today. We appreciate every gift.
*****
Passings
As we say good bye to 2016 and welcome 2017, we want to remember a few of those who passed away in 2016. Our list is hardly exhaustive, but we've sought to note prominent Chinese and those who played important roles in U.S.-China ties. If you know of others who should be included, please let us know.
We begin with George Michael, who was part of China's big cultural opening in the mid-1980s. We then note two important American academics who grew up in China and devoted themselves to improving Western understanding of China. Then we highlight a number of Chinese and Taiwanese, including influential former officials, cultural figures, and a fellow who partnered with and then bested Donald Trump in a lawsuit. We conclude with Alvin Toffler, China's favorite futurist, and three journalists who reported from China in key moments.
George Michael, 53
As part of Wham!, Michael visited and performed in Beijing and Guangzhou in 1985. It was the first such minitour by a foreign pop group. The Beijing concert was in Workers Arena, opened in 1961 in time to host the World Table Tennis Championships (Zhuang Zedong, later famous for initiating ping pong diplomacy, won the men's singles gold medal at that match). Folks promoting the Wham (Weimeng威猛) concert knew that few were familiar with their music, so they distributed cassettes with each ticket. It seems that the tapes distributed varied. Ours was the "Make it Big" album. Michael and bandmate Andrew Ridgeley were conscious of the ground-breaking nature of the visit. Their manager spent 18 months arranging it and the band paid for the performances and made a film about the journey.

David Tod Roy, Chicago
David Tod Roy 芮效衛, 83
Born to missionary parents in Nanjing and spending most of World War II in Chengdu, Roy is best known as the translator and foremost Western authority on the Chinese novel The Plum in the Golden Vase (Jinpingmei 金瓶梅). Roy's father taught philosophy at Nanjing University. His brother J. Stapleton joined the U.S. Foreign Service, serving as ambassador to China 1991-96. Roy's annotations in his translation of Jinpingmei amount to an encyclopedia of life in 16th century China. He taught at the University of Chicago 1967-1999.  
Harriet Mills, 95

Harriet Mills, Michigan
Mills was born in Japan and taken to China by her missionary parents. She earned a Fulbright scholarship as a graduate student and returned to China in 1947 to carry out research on Lu Xun, one of China's greatest modern writers. She stayed in China after the Communists came to power in 1949 and the outbreak of the Korean War. Mills was imprisoned as a spy in 1951 and held until 1955. Upon her release Mills said she was guilty of passing information to U.S. and U.K. diplomats. In his famous study, Robert Lifton argued that Mills (for whom he used a pseudonym) had been "brainwashed" while in prison. She said that she simply had sympathy for the society the Communists were seeking to create. Mills completed her study of Lu Xun and subsequently taught for three decades, mostly at the University of Michigan. In the 1970s and 1980s, she told students and colleagues about the stresses of prison, including sleep deprivation, interrogations and repeated confessions.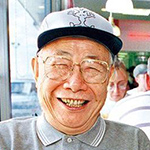 Xu Jiatun, California
Xu Jiatun 许家屯, 100
Xu joined the Communist Party in 1938 and was expelled from it in 1990 after he fled to the United States. Xu's wife remained in China and passed away in 2004. He was party secretary of Jiangsu Province and was sent in 1983 to head the Xinhua News Agency office in Hong Kong. That office functioned as Beijing's chief representative in the British colony. He was sympathetic to the Tiananmen protestors in 1989 and was subsequently removed from office. While he was being investigated, Xu, then 73, escaped first to Hong Kong and then to the U.S.
Wu Jianmin 吳建民, 77

Wu Jianmin
Career diplomat Wu served as ambassador to France, the United Nations, and the Netherlands and had translated for Mao Zedong and Zhou Enlai. Wu thought that China should follow Deng Xiaoping's dictim to maintain a low-profile in international affairs. Not long before his death, Wu had criticized the Global Times for its extreme nationalism and occasional sensationalism. "Many people now still have the habitual thought of wars and revolutions and always think about waging a war," Wu said in a speech at China Foreign Affairs University, which he had once headed.

Ye Xuanning and his father
Ye Xuanning  叶选宁, 77
The son of one of the founding leaders of the People's Republic, Ye's family had immense influence in a number of realms. His father, Ye Jianying, was one of the elders who orchestrated the arrest of Mao's widow and others in 1976. Xuanning rose to the rank of general, heading the liaison department of the People's Liberation Army 1991-97. This office oversaw intelligence gathering, particularly on Taiwan. Xuanning lost an arm in an industrial accident during the Cultural Revolution. After his father's return to power, Xuanning worked in government and then the military.
 

Qi Benyu on trial
Qi Benyu 戚本禹, 84
Qi was an aide to Mao Zedong and Mao's wife Jiang Qing. He joined the Communist Party and went to work in Zhongnanhai in 1949. He was a member of the Cultural Revolution Group. Mao purged him in 1968. He was jailed then and stayed there after Mao's death. He was tried and convicted by Mao's successors in 1983. He was released from jail in 1986. Qi subsequently wrote under a pen name about ancient topics, but defended Mao and the Cultural Revolution to the end.
Bu Ping 步平,68
Bu led Chinese teams working first on a joint Chinese-Japanese-Korean history textbook and later on on a joint Chinese-Japanese effort to study their shared history. The first group's book came out in 2005. The latter group began in 2006 and issued its final report in 2010. At the time, Bu headed the Institute of Modern History at the Chinese Academy of Social Sciences. He previously worked at the Heilongjiang Academy. Bu first specialized in the history of China-Russia relations, but turned his focus to China-Japan ties.

Mei Baojiu, 2011
Mei Baojiu 梅葆玖, 82
Mei was the youngest son of Mei Lanfang, China's greatest Beijing opera star and a prominent performer in his own right. Had his brother Baoqi not taken ill, Baojiu said he'd have probably become an engineer. Because of Baoqi's illness, though, Baojiu studied under his father, performed with him, and took over his troupe upon his death. Baojiu, like his father, was a nandan specialist, a man playing female roles. Losing 14 years to the Cultural Revolution and its immediate aftermath, Baojiu relaunched the Mei Lanfang Beijing Opera Troupe. The troupe toured the U.S. in 2014, 84 years after his father's visit to the U.S., a trip that included a stop at USC where he received an honorary doctorate. Baojiu was a tireless advocate for Beijing Opera, embracing animation as a way to popularize it among children.
Chen Zhongshi 陈忠实, 73
A native of Shaanxi, Chen is best known for his novel, White Deer Plain (白鹿原,1993). The novel takes two families from the 1840s to the 1980s. Depictions of sex and the Communist revolution were modified when it was first published. Chen's original version came out in 2012 after the book had been made into a prize winning film. It has also been turned into a television series. Many interpret Chen's work as criticizing changing social values as Chinese became less tied to the land. Chen was a Communist Party member and served as a cultural official.
 

Dai Huang
Dai Huang 戴煌, 88
A Communist Party member for 72 years, journalist Dai made the mistake of speaking out against the Mao personality cult in 1957. He was labelled a rightist. Like Ding Ling, Ai Qing, Ding Cong, and some other writers found politically wanting, Dai was sent to a state labor farm in Beidahuang, the Great Northern Wilderness. Dai's rightist label was not removed for 22 years. Dai never forgot Hu Yaobang, the party leader who oversaw the rehabilitation of many rightists and other victims of Mao-era political movements. Dai's works include Nine Deaths One Life (九死一生), his memoir of his time as a rightist and books about Hu. Dai was among those liberal elders who in 2010 petitioned the government to release dissident Liu Xiaobo from jail.
Peng Chang-kuei 彭長貴, 98

Peng Chang-kuei
Peng is the Hunan-born restaurateur and chef credited with creating General Tso's chicken, a dish found at Chinese restaurants throughout the U.S., but unfamiliar to most on the Chinese mainland. Peng served the Nationalist government as a chef, eventually becoming its top banquet chef. He went with the government to Taiwan in 1949. He claimed to have created the dish to serve a visiting U.S. admiral in 1952, slapping the General Tso name on it as an afterthought. Peng migrated to the U.S. in the 1960s, opened a restaurant in New York where Henry Kissinger was an occasional customer. He returned to Taiwan in the 1980s and opened the first of his ten Peng's Garden restaurants. Ian Cheney's 2014 documentary The Search for General Tso explores various origin stories for the dish before getting to Chef Peng, who reiterates his claim.

Chen Yingzhen
Chen Yingzhen 陳映真, 79
Many considered Chen Taiwan's greatest writer. His stories began attracting readers in the early 1960s, but Chiang Kai-shek's regime imprisoned him from 1968 to 1975 for "procommunist activities." A Marxist, Chen founded and edited the journal Among the People (Renjian 人間) in 1985 which highlighted the sacrifices of workers in the making of Taiwan's economic miracle. Unlike most of those who emphasized Taiwan's experience in their writing, Chen favored unification with the mainland. Chen moved to Beijing and was the only Taiwanese admitted to the Chinese Writers Association. He was largely bedridden for the past decade. Some of his stories are available in English.
Cheng Yu-tung 鄭裕彤 , 91

Cheng Yu-tung
Forbes estimated Cheng's fortune at about $17 billion. He married the daughter of the owner of Chow Tai Fook jewelry and built it into a successful chain. He then founded New World Development, which is now a major property developer. The New York Times reported in 2012 that Cheng had business ties with the family of Wen Jiabao, then China's outgoing prime minister. In 1994, Cheng and his son Henry joined Vincent Lo in buying 70% of a New York property that Donald Trump was having trouble making payments on. In 2005, they sold the property for $1.8 billion. Trump sued them arguing he could have gotten more. He lost but ended up with a share of the properties the Chinese subsequently invested in.
Alvin Toffler, 87
Toffler was China's favorite futurist. He first visited in 1983, lecturing at the Chinese Academy of Social Sciences. Chinese translations of his books, including Future Shock, Third Wave and Revolutionary Wealth sold well there, often in pirate editions. In 2006, the Communist Party's People's Daily included Toffler on its list of the fifty foreigners who had most influenced China's modern development. In an interview with the paper then, Toffler noted that rapid changes in China were fostering social conflict and that while China was likely to become a dominant power that development was likely to include dramatic ups and downs.

Rowan, 1949
Roy Rowan, 96
Following U.S. Army service and work for the UN relief effort in China, Rowan covered the last years of the Chinese civil war for Life magazine. He talked about the experience for our Assignment:China series (Civil War, China Watching). He subsequently reported from Hong Kong and covered both the Korean and Vietnam wars. The author of numerous books, Rowan wrote Chasing the Dragon: A Veteran Journalist's Firsthand Account of the 1946-1949 Chinese Revolution. His description of the Nationalist withdrawal from the capital of Nanjing and the Communist entry is particularly memorable.
Robert Crabbe, 91
Crabbe opened the United Press International bureau in Beijing in 1979, after more than a decade of reporting from Japan. In fact, much of Crabbe's reporting from Tokyo had focused on China, including a 1962 report of four U.S. spy planes being shot down over China since 1959, 1964 tensions in Xinjiang, and a 1970 profile of American-trained rocket scientist Qian Xuesen (Tsien Hsue-shen 钱学森).A California native, Crabbe returned there in 1980, reporting on water issues and more.

Safer, 1967
Morley Safer, 84
Safer is best known, of course, for his 46 years of reporting for CBS's 60 Minutes. Safer, a Canadian, and posed as a tourist in 1967 to gain entry into China. His report for CBS, Morley Safer's Red China Diary, generated much discussion. At the time, there were no Americans and few Westerners reporting from China. Safer was the first U.S. television network reporter to bring a sense of China at that time into American living rooms. We included segments from the report along with Safer's analysis in the China Watching segment in our Assignment: China series. Before he went to China, Safer had attracted attention with his reporting on the Vietnam war. Safer received numerous honors, including twelve Emmys, over the course of his long career.
We've no doubt missed other notable passings. Please let us know of them via email, Facebook or Twitter. And please share this issue of Talking Points with friends and colleagues. We'd love to hear from you.
Best wishes,
The USC U.S.-China Institute
-- a program of the Annenberg School for Communication and Journalism
Donate to USCI via the USC secure server:
Click here
 to subscribe to Talking Points.
Keep us out of your spam/promotion folder - add 
uschina@usc.edu
 to your address book.
---
Events
USCI Events | Exhibitions | Submit Event
Upcoming USCI Events 
Internet Stars in The Era of Self Media

January 12, 2017 - 2:00pm
Los Angeles, California
The USC U.S.-China Institute hosts a presentation by Professor Ping ZHOU on the rise of Internet stars in China during the era of self media.
*This event is open to USC faculty and students only.
John Birch, China, and the Politics of Conspiracy

January 26, 2017 - 4:00pm
Los Angeles, California
The USC U.S.-China Institute presents a book talk by Terry Lautz to examine the life of John Birch, an American missionary and military intelligence officer in China during WWII. He was killed in a dispute with Chinese Communist soldiers and later became the namesake of the controversial right-wing John Birch Society.
March 2, 2017 - 4:00pm
Los Angeles, California
Please join the USC U.S.-China Institute for a book talk by Stein Ringen. In "The Perfect Dictatorship: China in the 21st Century," Stein examines how China's distinctive governmental system works and where it may be moving.
March 9, 2017 - 4:00pm
Los Angeles, California
The USC U.S.-China Institute presents a talk by Aynne Kokas from the University of Virginia. Kokas' new book, "Hollywood Made in China," offers an in-depth look at China's growing role in the global media industries and how it is shaping Hollywood in the twenty-first century.
Chen Chan Chen
September 30, 2016 - March 12, 2017
Honolulu, Hawaii
The Honolulu Museum of Art presents the exhibit "Chen Chan Chen," by three artists who grew up during the Chinese Cultural Revolution. The idea for the project began when the three participating artists discovered unexpected overlaps among their histories.
Sour, Sweet, Bitter, Spicy: Stories Of Chinese Food And Identity In America
October 6, 2016 - March 26, 2017
New York, New York
The Museum of Chinese in America presents conversations around a dinner table with 34 Chinese and Asian-American chefs. Sour, Sweet, Bitter, Spicy weaves together complex stories through a dynamic video installation featuring pioneering chefs such as Cecilia Chiang, Ken Hom, Anita Lo, Ming Tsai, and Martin Yan; new restaurateurs like Peter Chang, Eddie Huang, Vivian Ku, and Danny Bowien; and persevering home cooks like Ni Biying, Yvette Lee and Ho-chin Yang.
Asia Under The Big Top
October 14, 2016 - February 13, 2017
Sarasota, Florida
he Ringling presents the exhibit, "Asia Under the Big Top", exploring how stereotypes and fantasies of Asia played to American audiences under the big top through lithographs printed to advertise American circuses from the last quarter of the 19th century through the first half of the 20th century.
Tales Of Our Time

November 4, 2016 - March 10, 2017
New York, New York
The Guggenheim presents "Tales of Our Time," which will display new works by artists hailing from mainland China, Hong Kong, and Taiwan. This exhibition will offer a heterogeneous view of contemporary art from China and explore tensions between individual narratives and the constructions of mainstream history
Ferocious Beauty: Wrathful Deities From Tibet And Nepal

November 13, 2016 - April 16, 2017
Baltimore, Maryland
The Art Walters Museum exhibit, "Ferocious Beauty," presents striking works of Himalayan art depict wrathful Buddhist deities with fearsome qualities.
December 7, 2016 - April 30, 2017
Fresno, California
The Fresno Art Museum hosts works of Hung Liu. Liu was born in China in 1948 and studied mural painting at the Central Academy of Fine Art in Beijing before immigrating to the United States in 1984.
Xu Bing: Monkeys Grasp For The Moon
November 28, 2016 - Ongoing
Washington D.C.
The Freer Sackler Gallery presents "Monkeys Grasp for the Moon," a suspended sculpture designed specifically for the Sackler Gallery by Chinese artist Xu Bing (born 1955), as part of an October 2001 exhibition of his work titled Word Play: Contemporary Art by Xu Bing. 
Hung Yi: Dragon Fortune
December 12, 2016 - Ongoing
San Francisco, California
The Asian Art Museum presents Dragon Fortune, a hulking, psychedelic dragon painted in every color of the rainbow, from its fiery horns down to its checkered purple sneakers by Taiwanese artist Hung Yi.
December 24, 2016 – Ongoing
Seattle, Washington 
A new installation, Pure Amuseuments features Chinese works ranging from prints to sculpture and furnishings to ceramics drawn from SAM's collection and focused on objects created for, and enjoyed during, the intentional practice of leisure.
Featured Articles
The Women's Tennis Association is at odds with China's government. How big is tennis in China?
Professor Maria Repnikova's new book explores China's complex and often contradictory soft power performance.