Beethoven in Beijing: Screening and Q&A with Filmmaker
Session(s) date
Session(s) date:
Saturday, October 16, 2021 -

9:00am

to

12:00pm
The USC U.S.-China Institute is offering a free online workshop on the resurgence of classical music in China through the legacy of the Philadelphia Orchestra, from its first performances in the PRC in 1973 until its most recent tour in 2018. 
Overview:
Right image: Concertmaster Normal Carol 
Schedule (Pacific Time)
9-10:40am              Screening
10:45-11:30am       Q&A with Jennifer Lin
11:30-12pm            Teaching Strategies with Amy Cohen
About the Film
Beethoven in Beijing
spotlights the resurgence of classical music in China through the legacy of the Philadelphia Orchestra, the first American orchestra to perform in China in 1973. Following the end of China's Cultural Revolution, when Western classical music was banned in favor of politically themed works, the onset of "Beethoven fever" began. Narrated by American and Chinese musicians and historians, the film explores the impact of the Philadelphia Orchestra's historic tour on China both then and now. 
Renowned musicians, including Academy Award-winning composer Tan Dun, Philadelphia-trained famed classical pianist Lang Lang, Philadelphia Orchestra and Metropolitan Opera music director Yannick Nézet-Séguin and more share their stories of how Beethoven's music shaped their careers as China's classical music scene boomed. Featuring archival footage and first-person recollections from American and Chinese musicians, the documentary brings the 1973 visit to life alongside a behind-the-scenes look at present-day tours capturing the dynamism of China, from its new concert halls to its tens of thousands of young musicians. 
Speakers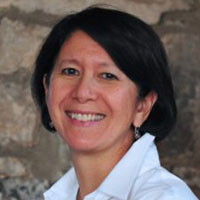 The documentary is written, co-directed, and produced by Jennifer Lin. Living and working in China for four years as a correspondent for The Philadelphia Inquirer, Lin launched Beethoven in Beijing in 2015 after 31 years at the newspaper. She is an award winning reporter and author of two books.
Amy Cohen, the Director of Educator for History Making Productions, will discuss the correlating lesson plans and help educators bring the film into the classroom. Amy is a veteran of twenty years of middle, high school, and university teaching. 
---
Funding for the workshop comes from the Freeman Foundation to the National Consortium for Teaching about Asia (NCTA).
Featured Articles
Wherever you may be, we wish you and those close to you the very best Year of the Rabbit.
A food safety factory shutdown has Americans hunting for baby formula. Readying themselves for a covid-19 lockdown, Chinese in Beijing emptied store shelves. Emerging from lockdown, some in Shanghai are visiting well-provisioned markets. U.S.-China agricultural trade is booming, but many are still being left hungry. Food security, sustainability and safety remain issues.
Events
Tuesday, November 15, 2022 - 1:00pm
Location: USC Annenberg School for Communication and Journalism